Regular price
Sale price
$20.00 USD
Unit price
per
Sale
Sold out
Share
This cute teal plaque by Ciara Veronica Dunne features an relief arrangement of an oak leaf, acorn and acorn seed. It is named "Quercus" after the genus of hardwood that oak trees belong to.
This plaque measures 5.5cm wide x 8.6cm length x 0.5cm thick at its extremes. It hangs on the wall with a D-ring.
Ciara Veronica Dunne is a visual artist from Ireland who has been living in Edinburgh since 2011. She makes functional and ceremonial handmade Art objects. Her illustrated ceramic style is informed by Magic Realism, cultural syncretism, Surrealism and folklore as anthropology.
View full details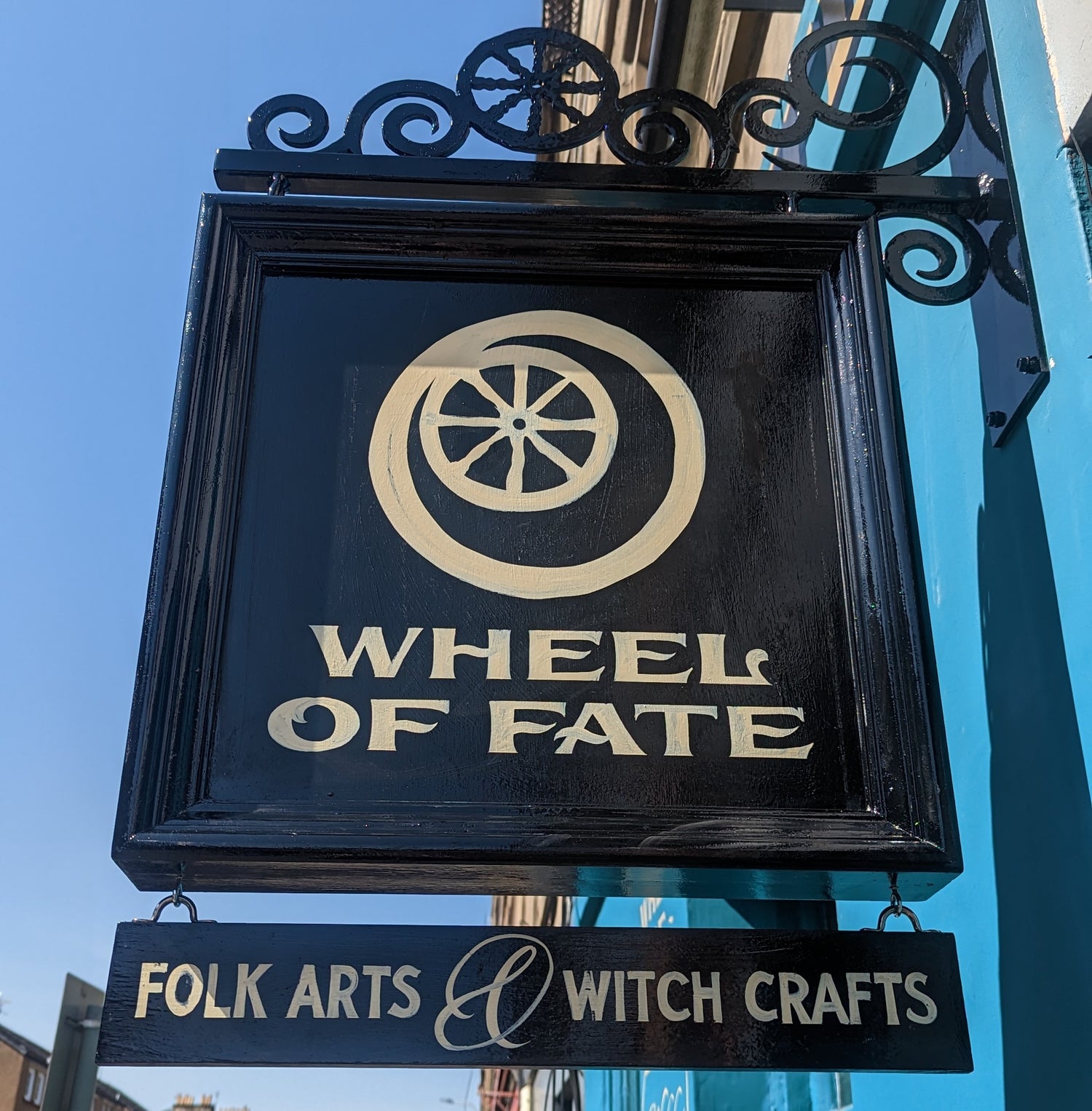 Our workshops and readings are all held in-house unless explicitly stated otherwise.
Find us at 63 Causewayside, Edinburgh EH9 1QF
+4478 315 60135
Don't see the date/time you want? Give us a call or fill out the contact form below and we may be able to arrange it for you!
Cancellations: Information for workshops and readings

Cancellations for a workshop or reading communicated via email or phone more than 24 hours in advance are eligible for a full refund. 
Cancellations made within 24 hours of a workshop or reading are not eligible for a refund.
Absences and late arrivals for a workshop or reading are not eligible for a refund, and will be considered cancellations subject to the cancellation and refund policies.